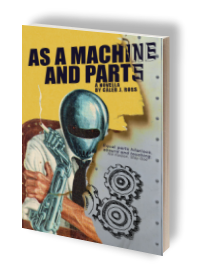 At some point before the start of my story the Machine, before he went full toaster, was 100% human, and therefore entered into mutual relationship with his human girlfriend. In real life, this isn't always the case. A lifestyle called object sexuality forces literally 10s of buildings, rollercoasters, and concrete walls into unhealthy relationships with crazy people.
Object sexuality is a real thing, apparently, and is defined as "a pronounced emotional and often romantic desire towards developing significant relationships with particular inanimate objects." It's perhaps important to acknowledge just how one-sided and kind of rapey object sexuality is.
It's only fair to acknowledge the potential emotional ramifications and give voice to the vocal chord-less in this, a series of posts that I really, really wanted to call "Shut Up About the Dogs, Sarah Mclachlan! Buildings Are Getting Raped Out There!" but I'm not sure Sarah Mclachlan is relevant anymore.
Read the full (hilarious, I might add) post here: http://www.calebjross.com/book-news/porking-the-eiffel-tower-the-commiseration-series/